Ivy Ferguson – a model from rural British Columbia, Canada – A platinum blonde with clear green eyes – thanks in part to her Swedish heritage – Ivy got started as a commercial model at seventeen.
"My first nude shoot was with a friend of mine," she says. "I was wearing a short skirt, I lifted it up, and the rest is history!" Browser history, that is – we got wind of Miss Ferguson on Twitter when she posted a couple of risqué photos for Frisky Friday. "Playboy retweeted me, Holly Randall contacted me for a shoot, and that was that," she says. "It's been such a dream!" When she's not in front of the camera, Ivy loves music and theater, and one of her long-term goals is to perform in a Broadway show. "I've always been into singing and dancing," she says. "I grew up doing musical theater, tap and jazz, and I love being on stage." When it comes to men, Ivy's tastes are similarly musical. "I like rockers," she admits. "Long hair, green eyes and tanned skin – that's my type of guy. And he has to like the same music as I do – that's important. Take me to a concert and a moonlit stroll on the beach, and I'm yours!"…CONTINUE
Ivy Ferguson – Sealed With a Kiss – CLICK HERE!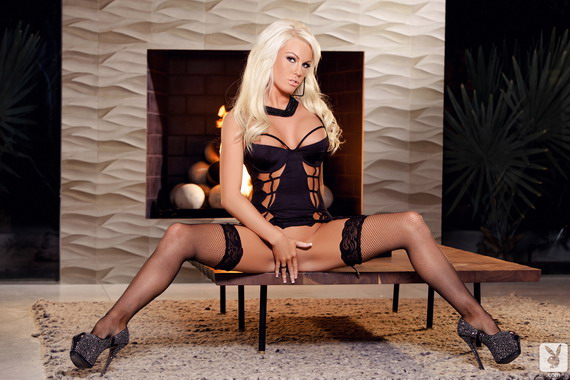 Ivy Ferguson – Fired Up – CLICK HERE!
Ivy Ferguson – On the Runway – CLICK HERE!
Check out also TOP 10 Hottest Canadian Busty Babes in Playboy: