Check out Top 10 Ukrainian Babes at Playboy Plus:
1. Eugenia Diordiychuk
Cybergirl of the Month August 2011 is not new to receiving recognition for her Playboy work. Along with Cybergirl, Eugenia Diordiychuk is also Playboy Russia's Playmate of the Month for August 2008 and Playboy Ukraine's 2009 Playmate of the Year. This international petite sensation with her ample pierced bosom has graced the covers of at least nine international Playboy magazines. "Unfortunately, Ukrainians don't know about Cyber Girls," Eugenia says. "I already have lots of Playboy covers to my name but I'm proud to say that I now work for Playboy Plus." This flamenco and professional modern dancer loves men who are romantic and optimistic. However, Miss Diordiychuk hates it when guys are greedy or cynical especially about her dreams. The dark haired and fair-skinned beauty from a mostly Russian-speaking Ukrainian town wants to transform her international Playboy modeling career into becoming a famous Playboy photographer. "I know what makes a woman sexy: her sense of humor and her smile." From there, she would love to become the female Hugh Hefner. Those are some pretty big shoes to fill, but we believe Miss Diordiychuk and her stilettos are right for the job.
2. Sasha Bonikova
Forget coal and iron ore – the Ukraine's most vital natural resource is Sasha Bonilova, our Miss May 2011. A beautiful, bountiful girl with blonde hair, green eyes and a DD bust, she was raised in Lytsk, Western Ukraine, and she moved to the United States in her teens. "I didn't speak a word of English," she says. "I had to learn." With eight years of study behind her, her English is proficient – not to mention her Russian, German and Polish, which she speaks with the same facility. Sasha studied interior design at Harrington College in Chicago, and hopes to use her Playmate earnings to return to school and start her own design firm. "Design is my passion," she says. "Everywhere I go, I think 'this color, that piece of furniture' – I'm always designing. I can't help it." Sasha was living in Chicago, but we weren't casting there at the time, so she flew all the way to Denver for a chance at a test shoot. "The casting agent said I should have gone straight to the Mansion," she says, laughing. Hef approved her centerfold, and a few short months later, Sasha made her debut as Miss May. "I still can't believe that I'm a Playmate," she says. "Growing up in the Ukraine, I never thought I would have this kind of opportunity – but America is the land of dreams, this is been a dream come true." Sasha has a very busy schedule – signing, hosting at Playboy events and managing a few interior design projects – but she wouldn't have it any other way. "It's more than a job," she says. "It's a new life."
3. Inessa Tushkanova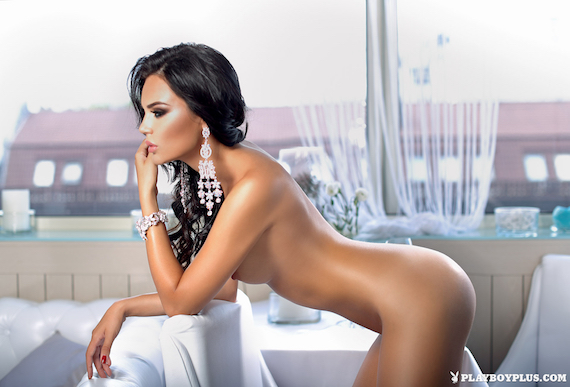 Gentlemen, start your engines for Inessa Tushkanova, a rally driver from Verkhnedneprovsk, a small town in the southeast Ukraine. She's a professional rally driver – she placed 6th in the Ukrainian National Championship – who just so happens to be a Playboy model. She's posed for Ukrainian, Russian and Lithuanian editions of Playboy, and has graced the cover of all three issues. "My family moved to Kiev when I was thirteen," she says. "A few years later, I was offered a contract with a modeling agency in Japan." While in Japan, Inessa fell in love with cars. "When I returned to the Ukraine," she says, "I started training to be a rally driver." Her hard work paid off – in 2013 she'll be competing in the final frontier of the Finnish Rally Championship, where drivers get a crash course in high speeds and low temperatures. "I'm going to be a world champion," she says. "Rally driving is traditionally dominated by men, but as a woman, I get better sponsors."
4. Iryna Bondarenko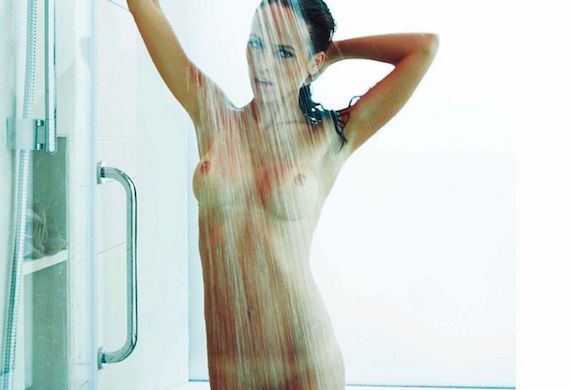 5. Emily Bloom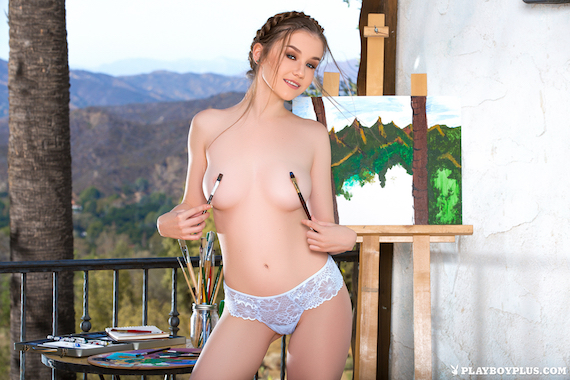 6. Olga Ogneva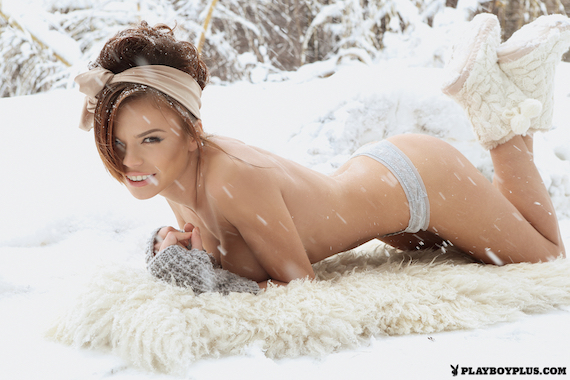 7. Raise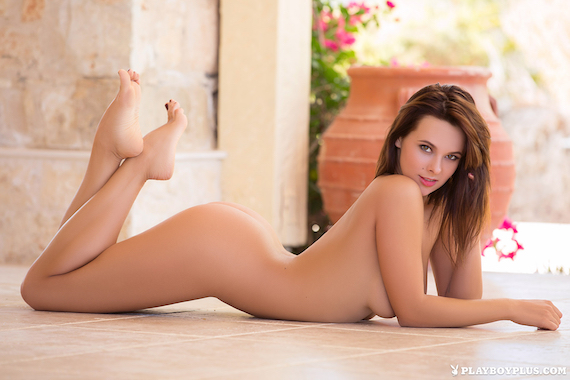 8. Gloria Sol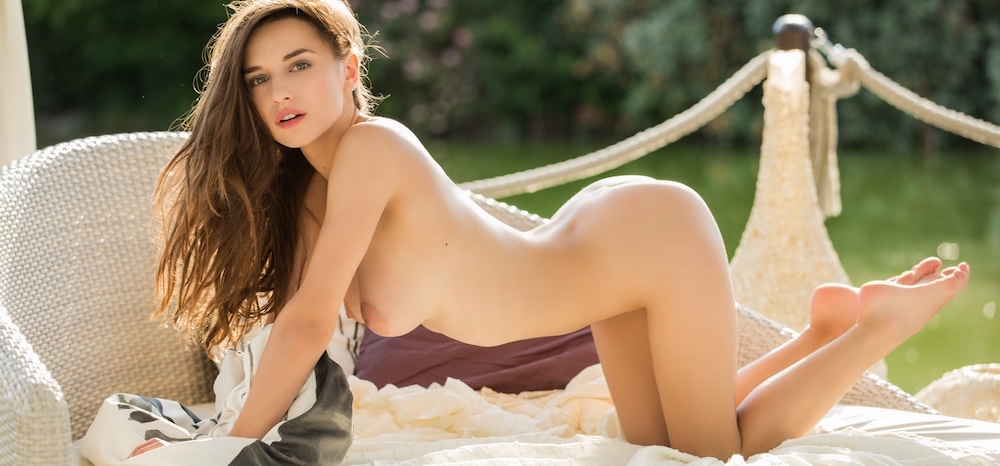 9. Demi Fray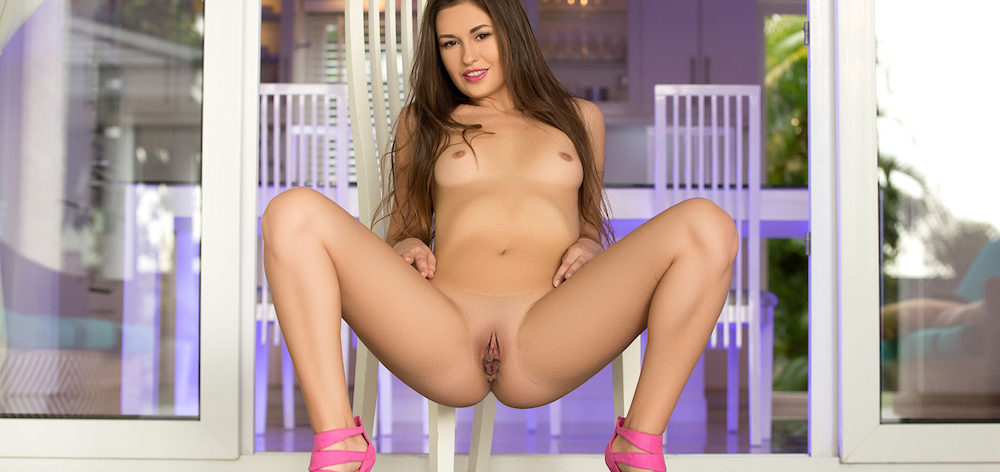 10. Malena